9:00 PM - 3:00 AM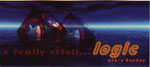 ( every Sunday )
21+ over, full bar, dancers, parking, $10 cover, (except special events).
early arrival strongly recommended
Limited VIP - FAX guest list must be submitted in advance to FAX: (323)860 0654.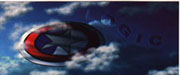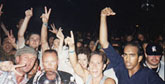 What the media had to say:


5/97
"L.A's premier house music club - with the world's best spinmeisters"

7/97
" One of West Coast's best and most consistent club nights "
" A house music paradise "

Some DJ's who have supported LOGIC through their wisdom of music:
Mark Lewis, Doc Martin, Craig Boyd, Marques Wyatt, CJ Mackintosh, Little Louie Vega, Ricky Montinary, Frankie Knuckles, Benyi Candelario, Steve Loria, DJ Taylor, DJ Disciple, Terry Hunter, Sandra Collins, Carl Cox, Angel Morales, Afrika Islam, Derrick May, Ray Lock, Josh Wink, King Britt, Aaron Trip,

Sasha, Deep Dish, Mark Farina, Tony Humphries, Grant Plant, Lenny Fontana, Henrick, Rene Vaitl, Jon Bishop, DJ Linus, Joe T. Vannelli, Aldo Bender, DJ Tyrex, Jessie Brooks, Chris Brownie, David Morales, Rob Harris, Markie Mark, Victor Simonelli, Jason Bentley, Michael Cook, Paul Davidson, Tim Lawson, Moon Pub, Fabian, Terance Toy, Tony Largo, Miguel Plasencia, John Williams
to name but a few...
And, welcome to all of the DJ's who will grace us with their talents in the near future.
©® International Club Union™1993-2014, International Club Union, ICU, ICU Media, ICU Records, icuwin, icushop, icufuture, icumovie, icuhelp, icushop, icupictures, icuradio, icubuy, icufashion, icuspy, icumodels, icuplayer, icupromo, Clubnights, ICU Generation Trance, ICU Global Hardhouse, ICU Session are registered and/or pending trade and/or service marks used by International Club Union. All rights reserved.
exxogroup , exxotelevisionexxotvexxomakeup exxomodelsexxoblogexxoradio exxofashion exxomedia exxomusic icumedia.com icurecords.com icuwin icushop icufutureicumovie icuhelp icushopicupicturesicuradioicubuypicufashion icuspy icumodels icuplayer icupromoraveusanextenergydrinknextgermany exxocosmetics