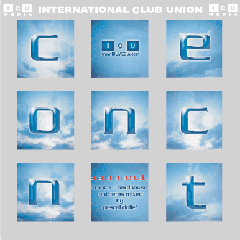 ICU is excited to present

an electrifying mix of Tech-Trance Anthems mixed by Pascal Dolle. As one of Germany's youngest most accomplished DJ's, Pascal has traveled around the globe playing at the worlds most prestigious nightclubs and

parties. He was also chosen to mix the second compilation in the highly acclaimed and best selling ICU's Generation Trance CD series. Pascal's enthusiastic persona and love for the music makes

an album that brings the newest sound of electronic music and the people together in a celebration of dance.
::SONG - ARTIST::
01. Mute - Missed Beat
02. Mario Lopez - Blind
03. Collusion - Impetuous (Extended Mix)
04. Niels van Gogh - Electronic Confusion
05. Junkfood Junkies - The Journey
06. Bassrider - Raveolution
07. Essential DJ Team - We Hate to Rock
08. Ueberdruck - Drugface
09. Pascal Dolle pres. 3D - Utopia
10. The Crow - What ya looking at?
11. Pascal Dolle - Continuous Fire
12. HH22047 - Total Deny
13. Legend B, - Voyage / Journey
14. Tokyo Dance Kidz - Ichi Ichi
15. The Trancecore Project - Circles
(Click here) to listen to :C:O:N:N:E:C:T: mixed by Pascal Dolle
Requires Real G2 Player


(Click Here) to go to Pascal Dolle's Biography)
©®, ICU™1993-2005, ICU, International Club Union, ICU Records, ICU Media, icurecords.com, icumedia.com, icuwin.com, icufuture.com, icumovie.com, icubeauty.com, raveusa.com, icushop.com, icupictures.com, icuradio.com, icufashion.com, icumodels.com, ravecity.com, icuplayer.com, ravetv.com, icupromo.net, Clubnights, Generation Trance, Global Hardhouse are used by ICU and registered or pending trademark/service marks.
All right reserved.